Welcome to the Annandale Elementary School Art Page!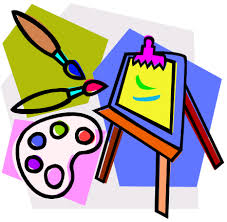 Phone: 320-274-8218 x1117
Email:
Degrees and Certifications:
Mrs. Pawelski

Please visit our online student art gallery at Artsonia

To explore the art curriculum for each grade level click on the links on the side. We look forward to a fantastic year in art with your budding artists! Mrs. Pawelski will be teaching 2nd, 3rd, 4th and 5th grade as well as 3 sections of 1st grade (Ms. Ninnemann, Ms. Wollman, and Mrs. Hanson). Ms. Hansen will be teaching Kindergarten and 4 sections of 1st grade, so please see her page for that curriculum.

If you have any questions regarding your child's art education please contact me. Thanks!