Welcome to the Annandale Elementary School Art Page!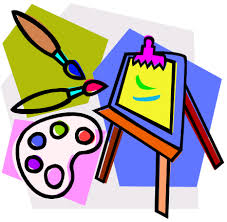 Phone: 320-274-8218 x1115
Email:
Degrees and Certifications:
Ms. Hansen

Please visit our online student art gallery at Artsonia.

To explore the art curriculum for each grade level click on the links on the side. We look forward to a fantastic year in art with your budding artists! This year, Ms. Hansen will be teaching Kindergarten and 4 sections of 1st grade including Mrs. Kollman, Mrs. Fasching, Mrs. Statz, and Mrs. Carlson. Mrs. Pawelski will be teaching 2nd-5th grade, along with Mrs. Paul, Ms. Wollman and Mrs. Hanson's 1st grade, so please see her page for that curriculum.

If you have any questions regarding your child's art education please contact me. Thanks!